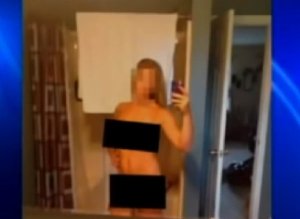 A teacher was suspended from a Christian school in Ohio after nude photos of her showed up online.
The Cincinnati Enquirer reported on Wednesday that Cincinnati Hills Christian Academy put an unnamed teacher on paid leave when pictures of her appeared on a "revenge porn" site.
"We can confirm we have an employee who appears in some photos that have been compromised and made digitally available," spokeswoman Jennifer Murphy said in a statement. "By compromised, I do mean were made available without her knowledge or consent."
The school includes children ages K-12.